From Terrence Malicks Song to Song to Taking Woodstock, film-makers are often afraid of getting their hands dirty. That cant be said, however, of new film The Festival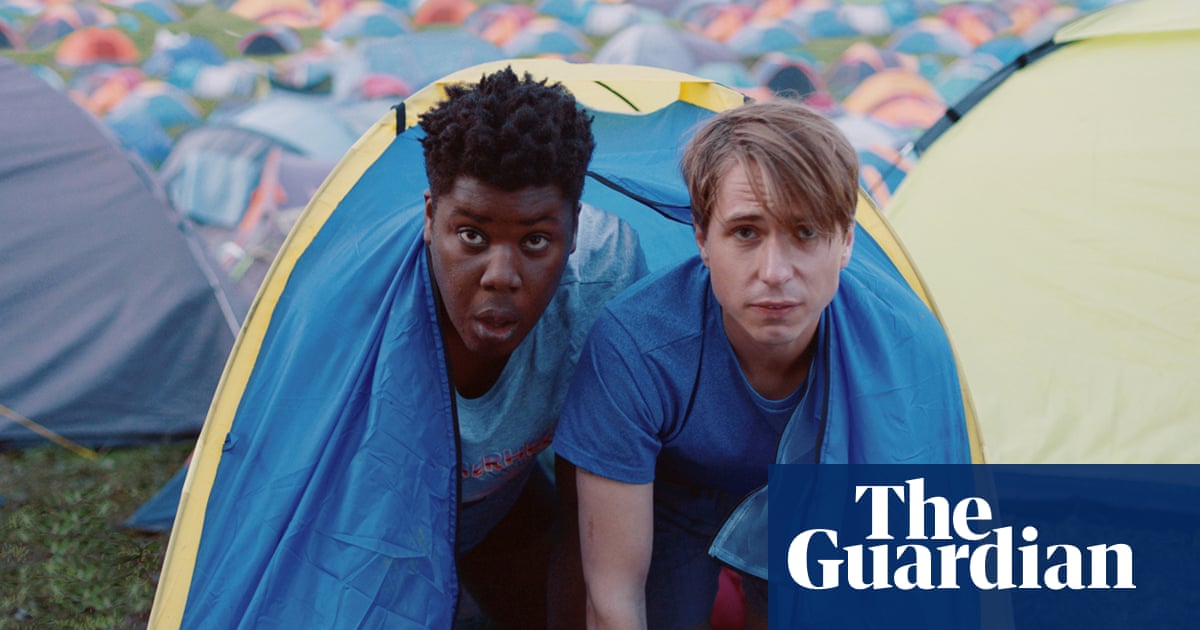 When it comes to music festivals, we tend to only remember the highs so let new comedy The Festival remind you what youre not missing. Partly filmed at last years Leeds festival, it is brought to you by the makers of The Inbetweeners movies and stars Joe Thomas, which should already give you a clue: long drops, mud, bodily fluids, crowds, anxiety, confusion. I just want to go home, have a proper shower and a poo, says Thomas in the trailer. This is the festival experience as it really is somewhere between a dream trip and a prison sentence. But, so often, cinema fails to capture that spirit.
You can see why the setting appeals to film-makers: spectacle, energy, youth, a cast of thousands none of which you had to engineer yourself. But the key danger of using a music festival as a backdrop is that it is more interesting than the frontdrop. That has been the case with recent efforts such as last years Access All Areas, a well-intentioned lets run away to the festival movie piggybacking off Bestival. Meanwhile, David Hell Or High Water Mackenzie gave us You Instead, which used the hokey device of handcuffing a guy and girl together at Scotlands T in the Park for a day. Nevadas famed Burning Man generally refuses film-makers permission to use it as a backdrop, but they made an exception for 2017s The Girl from the Song, a sort of Orpheus and Eurydice reworking with Black Rock City as the underworld. Seeing the film felt really weird, said Burning Mans organisers. It confirmed our belief that Black Rock City just isnt an appropriate place to shoot fiction films. They promised never to let it happen again.
Earlier generations recognised that the music was the story and there was no point competing. Classic 1960s rockumentaries make us feel as if were in the crowd, because thats what the film-makers felt like, from DA Pennebakers Monterey Pop to the Maysles brothers Gimme Shelter and Michael Wadleighs Woodstock. The same could not be said for highbrow auteurs such as the elusive Terrence Malick, who broke cover for just long enough to film the likes of Michael Fassbender and Rooney Mara out at Austins City Limits festival for Song to Song. The film felt like an interminable guitar solo: long and dull. Even worse was Ang Lee, whose rightly forgotten Taking Woodstock managed to turn the greatest cultural moment of the late-20th century into a saga of events management. These were festival movies by people who had clearly never seen the inside of a long drop. At least that cant be said of The Festival.
So here are a few rules of thumb for making a festival film: stay safe, stay hydrated and, unless youre prepared to get your hands dirty, stay at home.
The Festival is in UK cinemas from 17 August
Read more: https://www.theguardian.com/film/2018/aug/06/beyond-woodstock-why-does-cinema-struggle-to-recreate-the-music-festival