The 23-year-old has become the first ever black photographer to shoot the cover of Vogue, a groundbreaking achievement for an audacious talent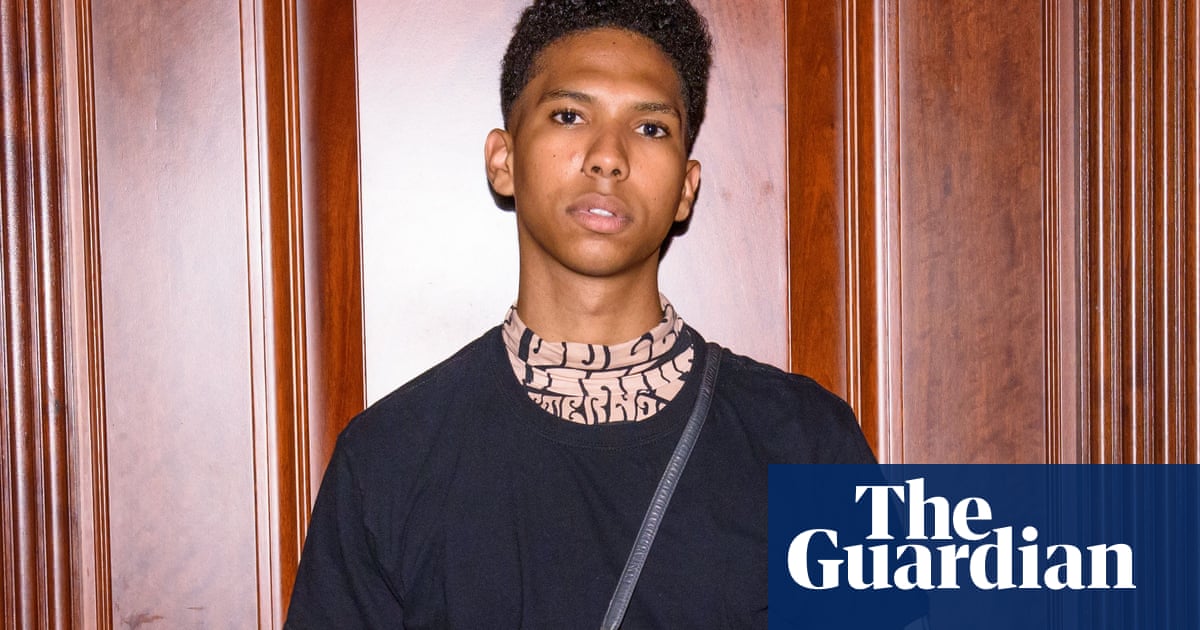 On Monday, coinciding with the release of Vogues venerated September issue, the photographer Tyler Mitchell made history: two photos hed taken of Beyonc graced the cover of two different editions of the issue, making him the first black photographer to shoot a cover in the entirety of the magazines 126-year history. At age 23, hes also the one of the youngest photographers to do so (a distinction he shares with David Bailey, who was also 23 when he shot a cover in the 60s).
The cover marked a long-overdue triumph that reverberated through social media. An historic and stunning cover, wrote the California senator Kamala Harris, posting her congratulations on Instagram. Mitchell himself posted a screenshot of an emotional FaceTime with his mother. On Twitter, he reported that he had cried 3 times already this morning.
Now based in Brooklyn, Mitchell grew up in Atlanta, where his aspirations began early: in the ninth grade, thinking himself too short to play sports, he bought a camera and taught himself how to make skate videos via YouTube tutorials (and eventually, he shot up to 6ft 2in). He came to New York to study film at NYUs Tisch School of the Arts.
He entered the room with a lot of grace and self-command, his former professor Darrell Wilson recalls, describing Mitchell as probably one of the most chic students Ive ever had.
Before graduating last September, he had already begun to build his body of work. In 2015, he traveled to Cuba with 30 rolls of film, and upon returning home self-published El Paquete, a catalogue of Havanas vibrant skateboarding youth culture. He had been making music videos for indie bands like Brockhampton since freshman year, and eventually moved on to shooting campaigns for the likes of Givenchy, American Eagle, and Marc Jacobs.
Mitchell did all of this unsigned. Hed post his portfolio to Instagram, and as soon as I learned what licensing was, he told This Generation, I taught myself how to write contracts.
It was his Teen Vogue digital cover on gun reform that caught the attention of Cond Nasts corporate creative director, Raul Martinez, who initially approached Mitchell about the Beyonc cover (to which Beyonc quickly agreed, Business of Fashion reports. When Vogue called Mitchell to tell him the good news, he thought it was a prank.) For the Vogue project, Mitchell had photographed teenage gun reform activists from around the country, including the survivors of the shooting in Parkland, Florida. He directed a short in which they began lying on their backs in the hallway of a school, and ended with their hands raised, pleading: Youre killing us.
Yall gotta listen to the kids, Mitchell captioned the video on Instagram. In the grand scheme of things, however, he and those teen activists are peers; they belong to a generation of young people who have been nothing short of revolutionary. Theyre self-aware, politically conscious, and fluent in the potential for social media to effect real-world change. Its almost easy to forget how young they are.
I thought he was around my age, says the artist Toyin Ojih Odutola, 33, whom Mitchell shot for i-D magazine this spring. She recalls his professionalism, his openness to collaborating with her as a subject, and most of all, his empathy. In fashion shoots like those, you need an element of yourself and not some idea that the photographer has of you, she says. When she finally saw the photos, she thought: Beyond this beautiful array of compositions, thats still me he captures that essence. And later, when I found out how old he is, I was like what?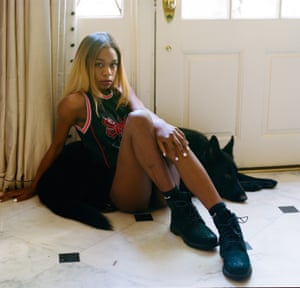 Read more: https://www.theguardian.com/artanddesign/2018/aug/08/tyler-mitchell-the-photographer-who-made-history-with-beyonce