While some of the taboo-busting elements of the Winona Ryder-starring film have not aged well, much of its toxicity still resonates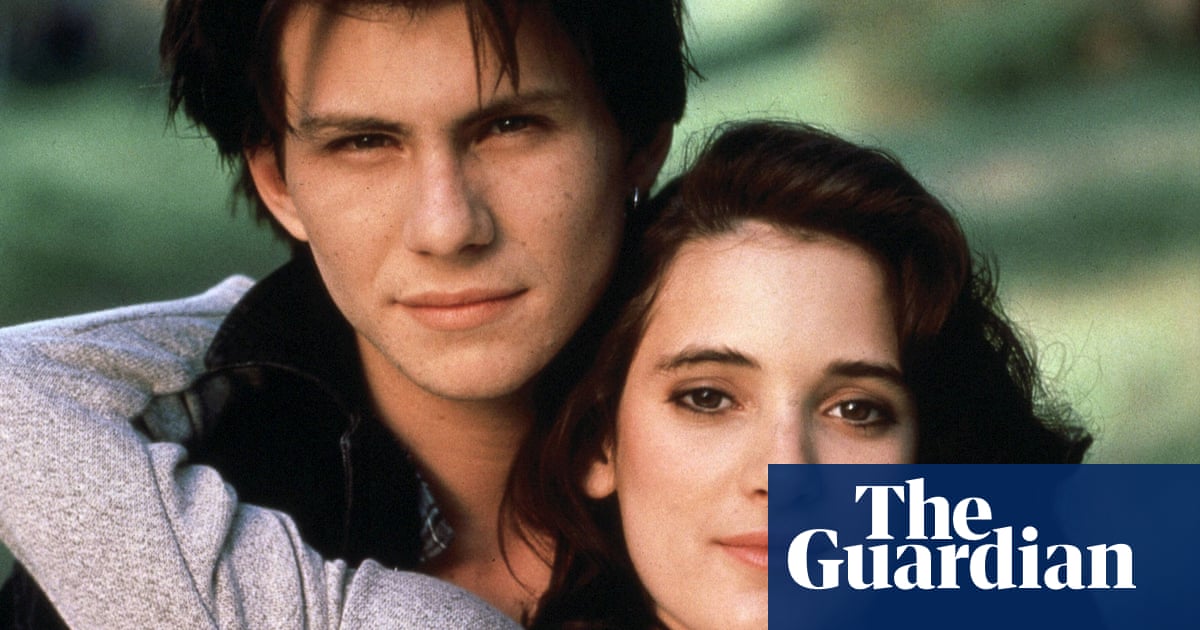 Any doubts about whether Heathers still appeals to people 30 years after its release were answered by a recent trip to Heathers: The Musical. Im old enough to remember seeing Heathers in the cinema in 1989, but looking around the auditorium, my generation was easily in the minority. It was overwhelmingly young adults and teenagers, mostly female, many of them dressed in full Heather regalia: shoulder-padded blazers, knee-high socks, tartan, primary colours and, of course, scrunchies. The movies pitch-black comedy has been brightened somewhat on its journey to the 21st-century stage, with the addition of musical numbers such as Freeze Your Brain (on the transformative properties of 7/11 slushies) and My Dead Gay Son (in which a double funeral becomes an anthem to inclusivity). The show, which transfers to the West End in September, was raucously received. As a Heather would say, it was very.
Clearly, one reason Heathers endures is its compendium of high-1980s style tips. Another is its arsenal of eminently quotable lines (Well fuck me gently with a chainsaw, What is your damage, Heather? Did you have a brain tumour for breakfast?). But, like all good cult movies, Heathers went further than was generally considered acceptable, and in doing so it captured what other movies of its era missed. This was the era of Reagans Morning in America: a facade of cheery, 1950s-style conservatism veiling greed is good capitalist ruthlessness. It was also a time when the Brat Pack and John Hughes movies such as The Breakfast Club and Pretty in Pink ruled the teen roost. Hughes could go deep but he rarely went dark. Heathers, on the other hand, is a black comedy about Americas black soul.
We didnt think things were as fun as everybody else did, says Heathers director, Michael Lehmann. Lehmann is as surprised as anyone to still be talking about Heathers. It was his first movie, working to a script by another first-timer, Daniel Waters. We were looking at the John Hughes films and saying This is bullshit! The movies are fun, we like them, but we didnt think they really represented the truly cruel nature of interpersonal behaviour in high school.
For the uninitiated, Heathers is the tale of teenage Veronica (played in the movie by Winona Ryder), who is caught between the clique of vicious, immaculately attired in-girls (all named Heather), and the charming outsider rebel, JD (Christian Slater), who really wants to kill everybody and partially succeeds, with Veronicas help. Heathers touched on, and laughed at, suicide, self-harm, eating disorders, school shootings, peer group pressure, fat-shaming and even rape. It is high school red in tooth and claw, and scrunchie.
People look at the movie now and go, Wow. Did people really dress like that? We were saying the same thing at the time! says Lehmann. As with its fashion sense, Heathers exaggerated what was already there. One of the reasons the movie still has an afterlife is its such a perverse vision of what people looked like and acted like at the time. And its not that far from the way things really were but stylised enough to make it clear that we were doing satire, you know?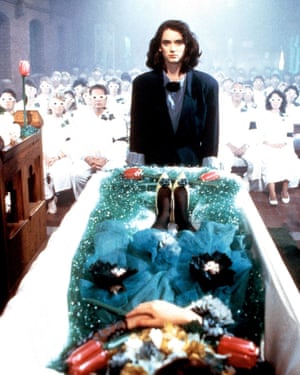 Read more: https://www.theguardian.com/film/2018/aug/04/michael-lehmann-on-the-legacy-of-heathers-cult-teen-film