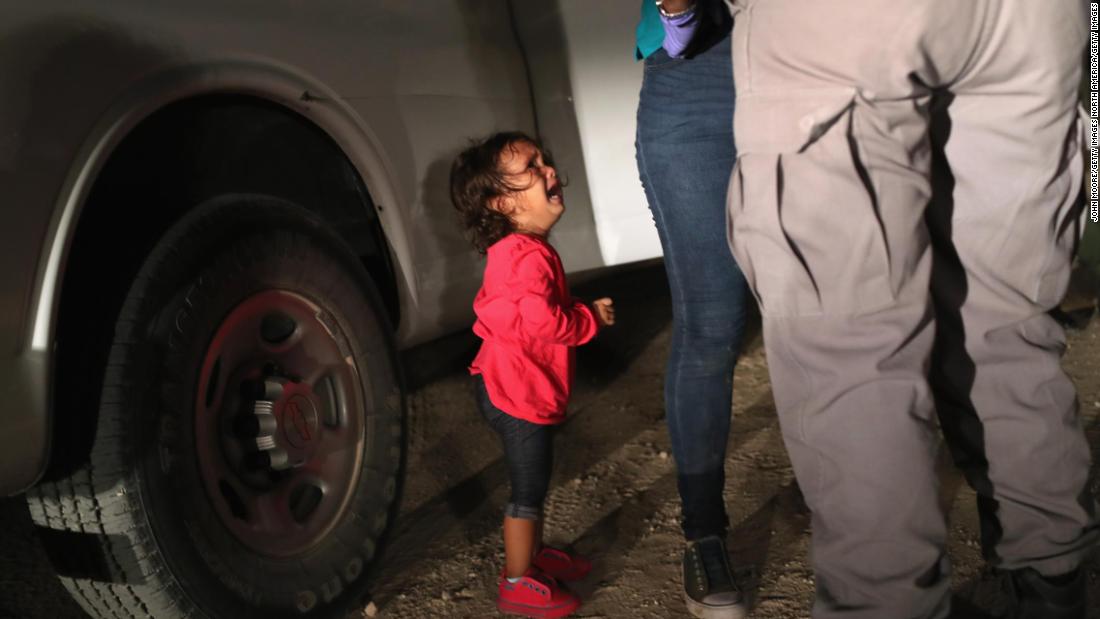 (CNN)Former first lady Laura Bush spoke out Sunday night about the separation of families on the US border, writing a harsh criticism of the current zero-tolerance immigration policy being enforced under the Trump administration.
It's a rare public admonishment of current administration policy from Bush, who has seldom weighed in on politics since her husband left office.
"I live in a border state. I appreciate the need to enforce and protect our international boundaries, but this zero-tolerance policy is cruel. It is immoral. And it breaks my heart," Bush writes.
"Our government should not be in the business of warehousing children in converted box stores or making plans to place them in tent cities in the desert outside of El Paso," she continues. "These images are eerily reminiscent of the Japanese American internment camps of World War II, now considered to have been one of the most shameful episodes in U.S. history."
Bush, who as first lady championed a formal platform of childhood education and literacy programs, blasts the current immigration situation unfolding in the headlines and on television news channels as not representative of the values of the United States.
"Americans pride ourselves on being a moral nation, on being the nation that sends humanitarian relief to places devastated by natural disasters or famine or war," she writes. "We pride ourselves on believing that people should be seen for the content of their character, not the color of their skin. We pride ourselves on acceptance. If we are truly that country, then it is our obligation to reunite these detained children with their parents — and to stop separating parents and children in the first place."
Bush calls for "good people at all levels of government who can do better to fix this." She also invoked the name and memory of her mother-in-law, former first lady Barbara Bush, who died in April. Barbara Bush was also an advocate for children while her husband, George H.W. Bush, was in office. In one particularly memorable moment during her tenure almost three decades ago, Barbara Bush spent time with babies who had HIV/AIDS, picking them up and holding them.
"My mother-in-law never viewed her embrace of that fragile child as courageous. She simply saw it as the right thing to do in a world that can be arbitrary, unkind and even cruel," writes Bush. "She, who after the death of her 3-year-old daughter knew what it was to lose a child, believed that every child is deserving of human kindness, compassion and love. In 2018, can we not as a nation find a kinder, more compassionate and more moral answer to this current crisis? I, for one, believe we can."
Just hours before Bush's piece was published, Trump's communications director Stephanie Grisham told CNN, "Mrs. Trump hates to see children separated from their families and hopes both sides of the aisle can finally come together to achieve successful immigration reform. She believes we need to be a country that follows all laws, but also a country that governs with heart."
Read more: https://www.cnn.com/2018/06/17/politics/laura-bush-oped-detention-separation/index.html