I consume 100 times more alcohol than my dad did. Now Ive learned that harmful drinking affects older people most, I feel I need to do better, says Guardian columnist Ian Jack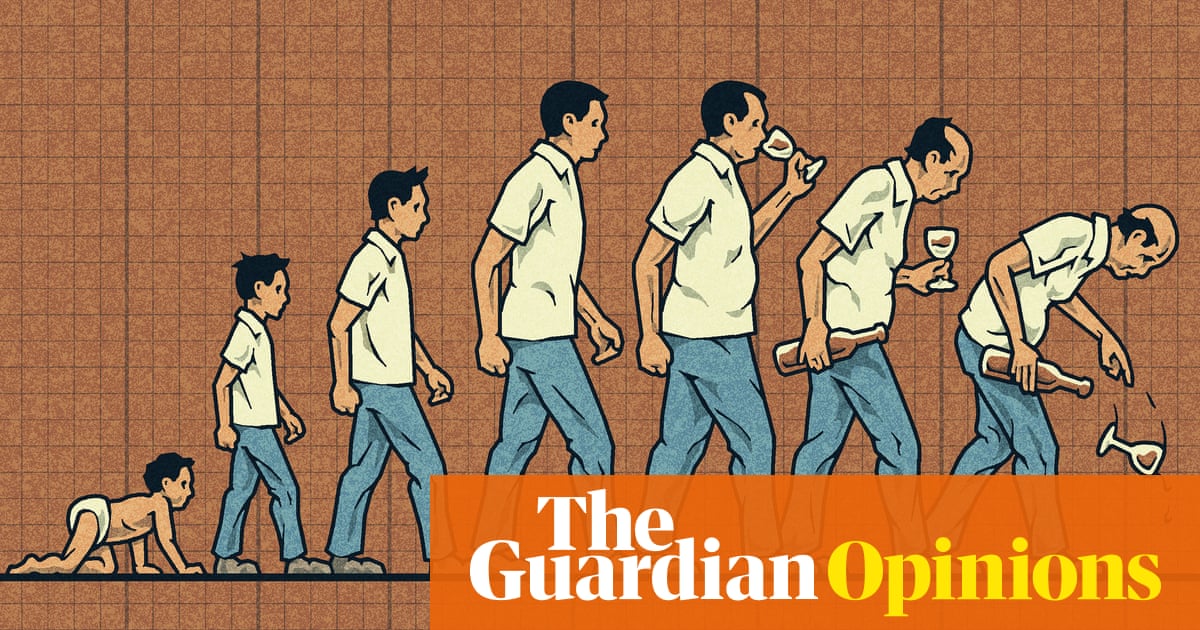 Recently I calculated that every year I drink about 100 times as much alcohol as my father did, and at least 200 times as much as my mother. The annual total in dads case came at most to a dozen small bottles of beer plus a whisky at New Year, while over the same 12 months Mum might have two or three glass of advocaat mixed with lemonade, and at New Year a couple more of sherry. These tiny amounts have to be measured against my own domestic intake of getting on for three bottles of wine a week, or lets say 150 bottles a year, which takes no account of the uncertain number swallowed outside the house at restaurants, farewell parties, funerals and the homes of friends.
I console myself with the fact that I hardly ever drink spirits or beer, rather like the brandy-befuddled shepherd whom Richard Hannay meets in The Thirty-Nine Steps, who cant understand his condition: the shepherd considers himself a teetotaller because he keepit aff the whisky. In truth, compared to the good and sober habits of my parents, my consumption is shameful. They would be worried by the ritual that occurs more evenings than not: the squeak of the corkscrew, the glug of wine into glass, the question: Oh, shall we have another? In their day, the alcohol that was kept in the house hardly ever left its little cupboard. A bottle of cognac and a bottle of Glenlivet, given to my grandparents at their wedding in 1899, lay there unopened. Slowly their gilt labels (Bruce & Glen, wine merchants, Dunfermline) turned black with the passing years.
I dont think my mother was ever in a bar, and my father entered them only reluctantly after pressure from his workmates or brothers-in-law. We were a respectable family. Some fathers in the neighbourhood drank on a Saturday night. Others family men took their wives and children to the pictures. The typical Scottish bar hid behind painted or heavily curtained windows; when the door swung open you glimpsed a forbidden interior of talkative men and tobacco smoke. Later, on the last bus home (from the Regal cinema, in my case, from the Volunteer Arms in his) one of these men might be sick, the yeasty liquid changing its course across the floor as the bus went up or down a hill. Or there would be someone in overalls still in his working clothes, other passengers might say sorrowfully who needed the conductors help to get down, having stayed in the pub till 10pm instead of going home to have tea with his wife.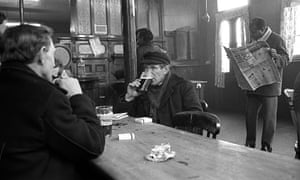 Read more: https://www.theguardian.com/commentisfree/2018/jun/02/middle-aged-alcohol-drink-historic