In a small midwestern town, memories of President Harry Truman fuel hope for a brighter American future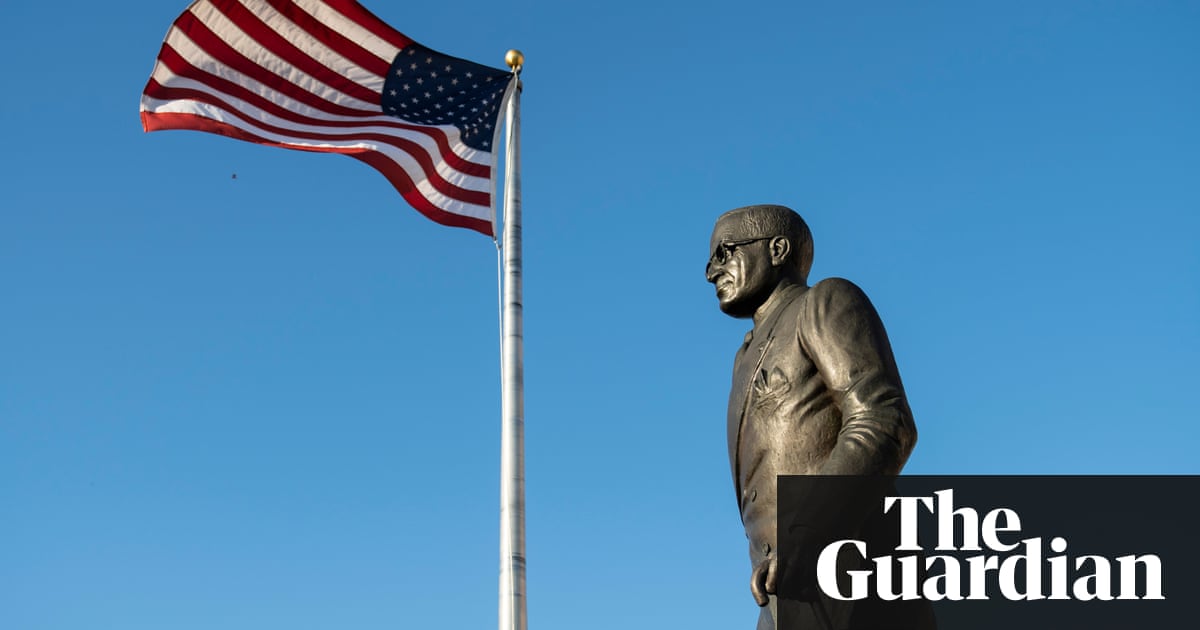 Its so omnipresent, you longer notice it. On poles outside the historic courthouse and a nearby office building. In a window display at a kitchenware store and on a heart-shaped table in an antiques shop. Above neatly mown lawns and porches of Victorian mansions along North Delaware Street. Beside the grave of a US president and emblazoned on the chest of a salesman as his car pulls out of the square.
The American flag, the stars and stripes, is flying high in Independence, Missouri, an unshowy city in what is literally middle America, preparing to celebrate Independence Day. The public holiday on 4 July celebrates the declaration of independence from the British in 1776 with barbecues, bunting, fireworks, parades, picnics and patriotic songs reassuring rituals of Americana designed to guard against an identity crisis. But this is 2018, Donald Trump is president and patriotism is even more complicated than usual.
Ive always been ra-ra when it comes to America but its hard to feel that this year, said Craig Whitney, a former teacher who hung the flag outside his home. In quiet, measured tones, the 70-year-old added: Im very fearful. I think weve already lost what my father fought for in world war two. Global democracy is on its way out. Im increasingly pessimistic, I have to admit. Im confident the [Republican party] and Trump have wrought damage that will last decades.
Trump has sought to repurpose the trappings of nationalism for his own America first agenda. He has a habit of literally hugging the stars and stripes. He has repeatedly berated American football players for kneeling during the national anthem, in protest at racial injustice. His hardline approach to the border appeals to nativist impulses and threatens Americas longstanding reputation as a nation of immigrants.
This 4 July, against a backdrop of division and tribalism, some will embrace Trumps vision of flag and nation. Others, in thousands of other towns and cities north, south, east and west, will try to preserve their own interpretation of Old Glory. Whitney, who lives in an 1893 house on North Delaware Street, said: My sister is the worlds last remaining unreconstructed hippy. She asked me scornfully one time why I put out all the flags. I still somehow believe there is hope in spite of Trump.
Asked what the flag means to him, Whitney replied: Partly my dad, who was a very flag waving kind of guy. It also symbolises for me what America can be, ought to be, should be, not always is.
His wife, Debbie Twyman, grew up in Independence, a Midwestern city of 121,200 people, 10 fire stations, one police station and one hospital which in the 19th century was the principal jumping-off point for three pioneer trails west. Only a decade ago, the city was branded as the methamphetamine capital of America (a dishonour it has worked to shake off). Neighbours tend to look after each other here, Twyman said. Its a small town big town. I can give you the name of everyone on the street and on July 4 theyll all be in backyard having hot dogs and burgers. They shoot off fireworks down the street and well be able to see them.
Twyman, 60, also a retired teacher, remembers as a child walking up the street with Independences most famous resident: Harry Truman, 33rd president of the US. He was a really kind man and stopped and talked to little kids like me. He used to tell me I should run for office and probably in my lifetime we would have a woman president.
I would like to think Im a patriot and I see the good things my country has done and hopefully will again. I am deeply distressed when I see children ripped from their mothers [under Trumps family separation policy at the border]. I say with knowledge of the man that Harry Truman would be horrified by this. This is not the world he fought for.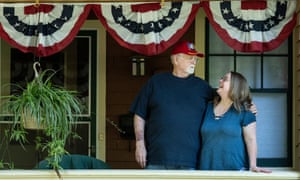 Read more: https://www.theguardian.com/us-news/2018/jul/01/independence-missouri-harry-truman-donald-trump