Incident follows warnings over countrys ability to cope with rising migration numbers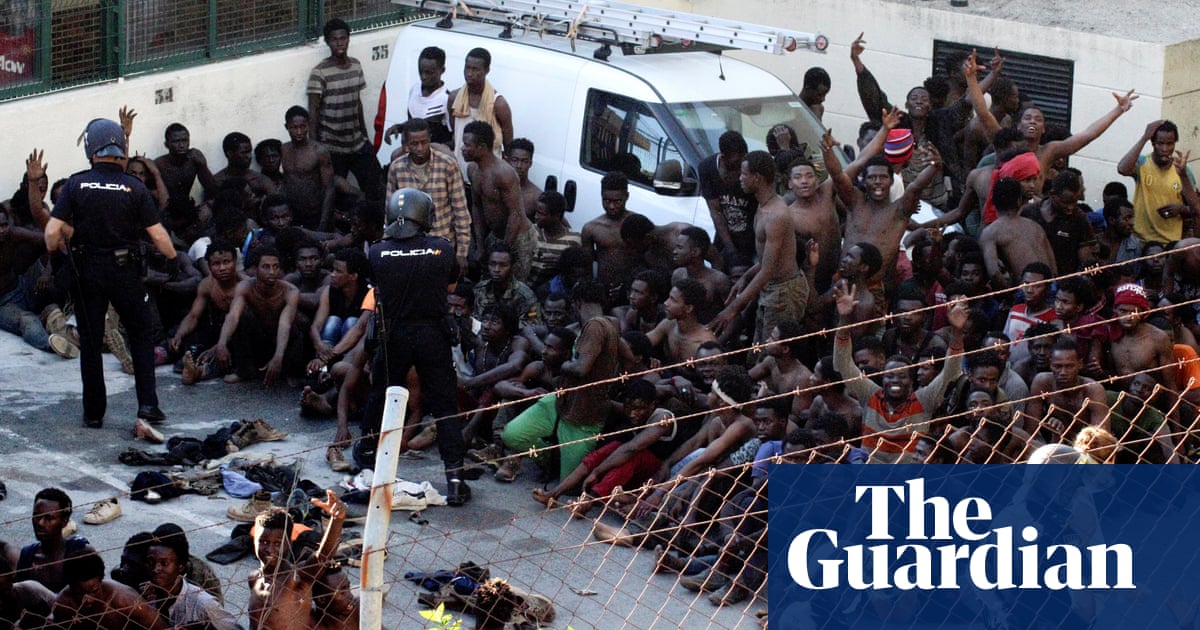 About 800 people have tried to enter Europe by storming a border fence that separates Morocco from Spains north African enclave of Ceuta, according to Spanish police.
The incident on Thursday morning followed renewed warnings about Spains ability to cope with the rising number of migrants and refugees who have been arriving on its southern coast. It also came just hours before the Spanish prime minister, Pedro Snchez, was to meet the French president, Emmanuel Macron, to discuss the EUs response to the migration crisis.
Spains Guardia Civil said 800 people from sub-Saharan Africa rushed the fence at Ceuta at 6.35am, using shears and hammers to smash the high, razor wire-topped barriers, and attacked officers.
In an attempt to stop the Guardia Civil getting close to the break-in area, the migrants [pelted] officers with plastic containers of excrement and quicklime, sticks and stones, as well as using aerosols as flame-throwers, it said.
The force said 602 people had succeeded in reaching Ceuta, of whom 586 had been taken to a temporary reception centre, while 16 were being treated in hospital. Fifteen police officers were also hurt, it added.
Although Spain has been praised for taking in the 630 people onboard the rescue ship Aquarius after it was turned away by Italy and Malta, it is finding it much harder to deal with the thousands of people crossing from north Africa.
According to the International Organization for Migration, 19,586 people have arrived in Spain by sea so far this year, more than in Italy (17,981) or Greece (15,351).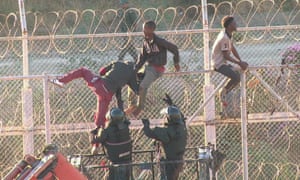 Read more: https://www.theguardian.com/world/2018/jul/26/hundreds-storm-border-fence-spanish-enclave-north-africa-ceuta-spain-migration