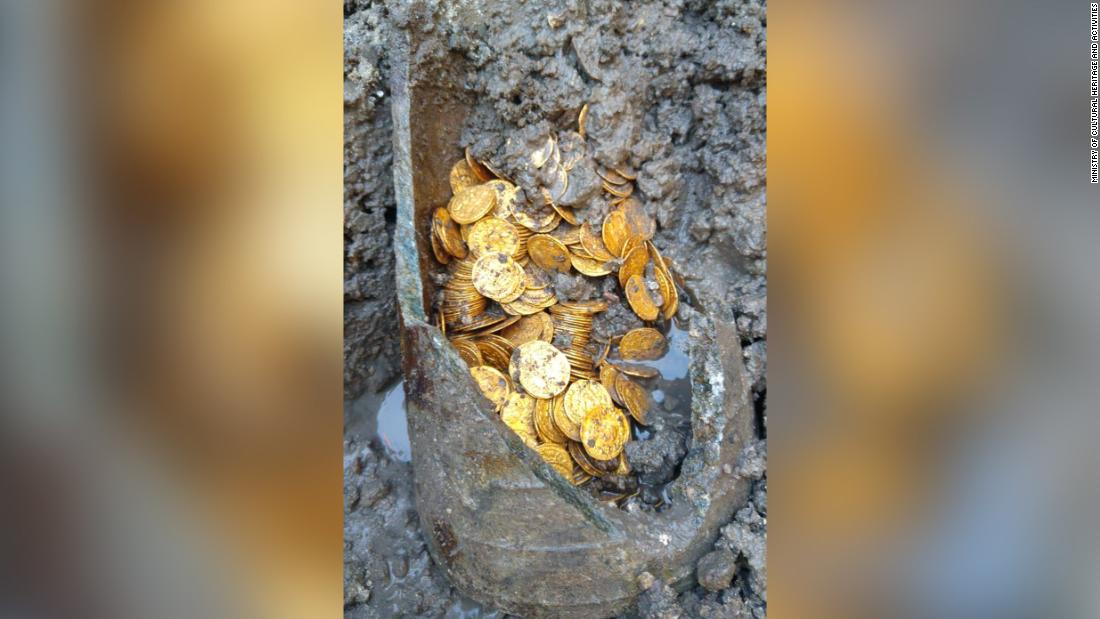 (CNN)Archaeologists are studying a valuable trove of old Roman coins found on the site of a former theater in northern Italy.
The coins were discovered last week, according to Ministry of Cultural Heritage and Activities, and were transferred to the Mibac restoration laboratory in Milan where archaeologists and restorers will examine them.
A press conference is scheduled for Monday, when more details will be announced.
The historic Cressoni Theater opened in 1807 before transitioning into a cinema and eventually closing in 1997.
The site is not far from the Novum Comum forum area, where other important Roman artifacts were discovered, according to the ministry.
The find is one of several surprising discoveries of Roman coins in recent years.
In 2016, archaeologists unearthed a rare
2,000-year-old Roman a gold coin in Jerusalem
. The coin featured the face of Nero, the Roman emperor best known for playing the fiddle while Ancient Rome burned, and was likely struck in 56-57 AD. It was discovered at the Mount Zion archaeological dig, south of the Old City of Jerusalem, where a University of North Carolina-Charlotte team was excavating throughout the summer.
Read more: https://www.cnn.com/2018/09/09/europe/roman-gold-coins-italy-theater-trnd/index.html