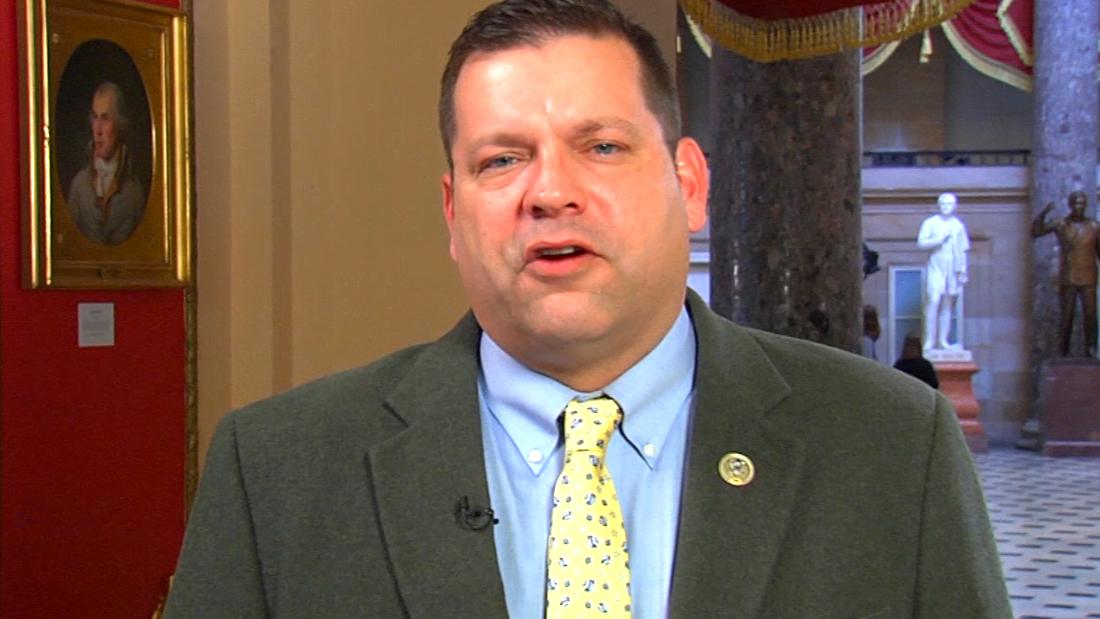 Washington (CNN)Republican Rep. Tom Garrett said Saturday that he was told during a briefing with the FBI director that Russian meddling played in a role in "fomenting the flames of what happened in Charlottesville," Virginia, one year ago, when a white nationalist rally turned violent and resulted in the death of a counterprotester.
Garrett, a member of the House Homeland Security and Foreign Affairs committees, said that Russian interference is "seeking to pit Americans against Americans to undermine confidence in Western-style democracies."
Referring to Russia, the congressman said, "They use events like this divisive racial fight … and this is the sort of thing they do. As a member of Homeland Security, that's what scares me most, that Americans will be pitted against Americans over real differences, but that are minimal in the grand scheme of things. We are an American family of brothers and sisters regardless of religion and race, and we need to focus on that."
The FBI did not immediately return CNN's request for comment on the congressman's remarks.
FBI Director Christopher Wray referenced Charlottesville last month while discussing foreign interference at the Aspen Security Forum in Colorado and said "foreign influence" is playing a role in efforts to "spin up domestic extremist movements."
"Along the lines of the question about Charlottesville, for example, to the extent that we have domestic terrorism in this country that is spun up by various ideologies, foreign influence is being used, in many ways, to capitalize on that and spin up domestic extremist movements to create terrorist attacks here inside," he said.
The Wall Street Journal
reported last fall that Facebook accounts
that appeared to be linked to Russian entities posted extreme messages, including anti-Muslim and anti-immigrant messages after the 2016 election and racially divisive messages during the white nationalist rally in Charlottesville last August.
Read more: https://www.cnn.com/2018/08/11/politics/charlottesville-russia-meddling-republican-lawmaker/index.html