Englands cautious optimism under Gareth Southgate is rooted in a new humility and work ethic rather than the arrogance with which recent sides have so often been associated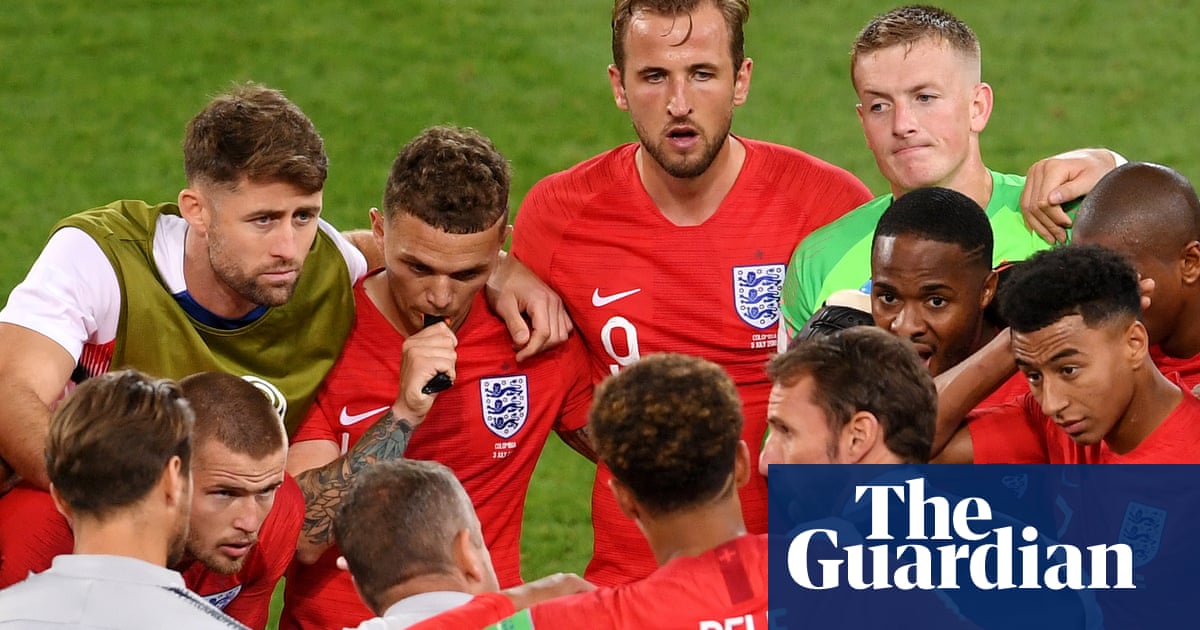 It is at times like these, if you have ever seen Henning Wehns stand-up routine, that you might recall how part of his act, as possibly the only German on the English comedy circuit, would be to walk out on stage with a replica of the World Cup trophy. Back in Germany, Wehn would explain, everybody kept one. And then he would hold it towards his audience, teasing them, asking if they understood how nice it felt to hold, caressing it close to his chest. Anyone want a touch? This, he said, is the closest you will ever get to it.
Maybe that still stands and England will find a way to fashion an exit from the World Cup that would be more in keeping with the way the team is usually perceived. The time, for example, in 2002 when Guus Hiddink led South Korea to the semi-finals and accused the European teams of being too defensive and too scared, noting that England were the worst. Or the occasion, perhaps, when Adriana Sklenarikova, the Slovakian Wonderbra model, offered her opinion. Tony Blair is very good-looking but unfortunately he has no bravado, she said. Same with the England football team.
Equally there is another scenario to consider now the World Cup has opened up so invitingly and it is possible to talk up Englands chances of reaching the final without fear any longer that it will be considered reckless. These opportunities are rare. Of course the relevant people will be wondering what can be achieved when the winner of Saturdays game against Sweden will meet Russia or Croatia for a place in the final. Of course it should be permitted to say England are genuine contenders without attracting the kind of looks that would usually indicate it might be time to have your bumps felt.
Not everyone, plainly, is willing to acknowledge the point. Hkan Mild, the former Sweden international, is one. Mild, it may be recalled, was one of Paul Scholess victims in the game in 1999 when the Manchester United player became the first England international to be sent off at Wembley. Perhaps he still holds a grudge. They are spoilt kids who earn a lot of money, he said. They dont have the desperation [hunger] needed. It couldnt be a better draw. They think they are so good but they are not.
It has not always been easy to defend English football from allegations of arrogance not when the Football Association keeps a clock at St Georges Park to count down the seconds until England apparently win the 2022 World Cup but Mild misses the point badly if he is trying to portray Swedens opponents as prima donnas.
On Tuesday, before the game against Colombia, Gareth Southgates team-talk focused on the backgrounds of his players and the thing they had in common. Jordan Pickfords back story included a loan spell for Darlington when they were relegated from the Conference, followed by a stint at Alfreton Town. Jamie Vardy has his tales from Fleetwood Town. Harry Maguire was in League One with Sheffield United. Dele Alli experienced the lower leagues with MK Dons and Harry Kanes loan spells included Leyton Orient and Millwall. And on and on. These might be exceptionally rich men but so many of these players have worked their way up. It is not an ego-free environment, by any means, but there is also not the big-time attitude that existed in other England squads. And to say they lack hunger is, frankly, absurd.
Southgate summed it up neatly when he explained the reasons for his team-talk and, specifically, why the players backgrounds are so fundamentally important to Englands success. I talked to them about where they had all started and the different clubs, he said. You have to be savvy. You have to be tactically aware because thats what makes the difference in the big matches. But they also have a humility about them. We work hard for each other, we dont carry anybody. They are all prepared to graft and dig in for each other. I know those are slightly old-fashioned qualities but we dont have the right to stroll around a football pitch. We play with character and I love that about them.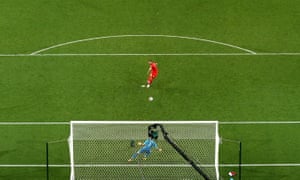 Read more: https://www.theguardian.com/football/2018/jul/04/gareth-southgate-england-reason-to-believe-daniel-taylor