With the West Hollywood City Council voting to have Donald Trumps star removed, other problematic celebrities could face a similar fate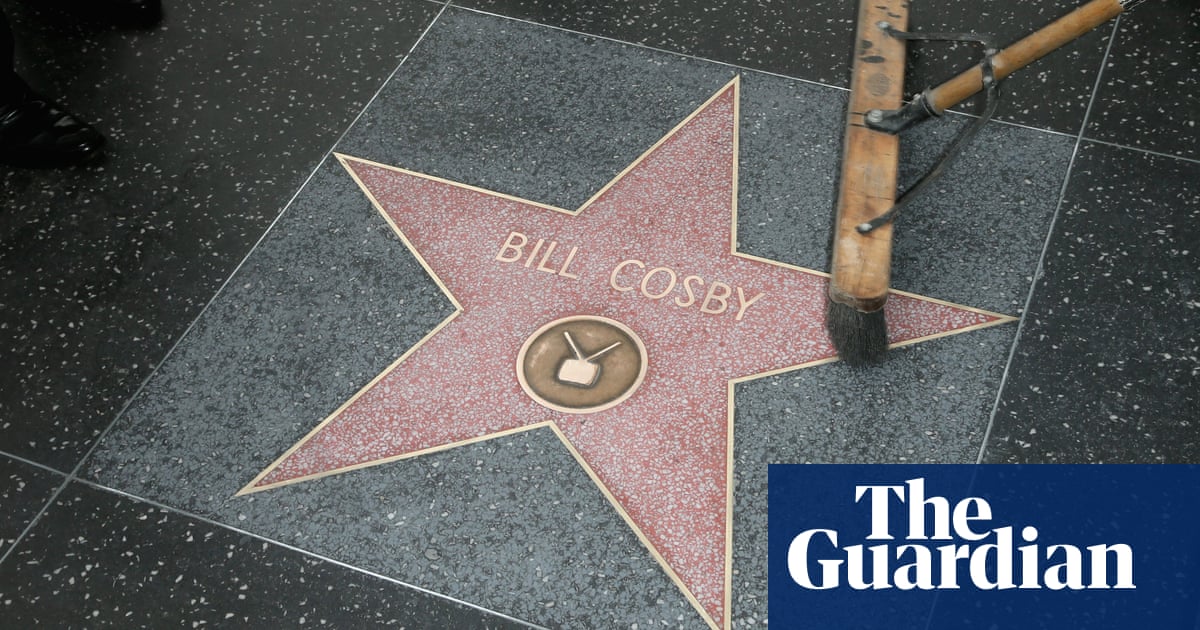 Donald Trump may be impervious to attacks on Twitter or by the papers he brands fake news, but his critics have found a real-world location in which to vent their feelings: his star on Hollywood Boulevards Walk of Fame. The presidents terrazzo plaque, which was unveiled on 17 January 2007, has been scrawled on, and sledgehammered by protesters since he began his White House campaign. In 2016, an artist called Plastic Jesus built a 6in wall, complete with razor wire, around the star in a response to Trumps aggressive policies on immigration. Last month, a man was arrested in Hollywood for all but demolishing the presidents star with a pickaxe.
Proof that nothing Trump-related can stay off Twitter for long came last summer when a proud presidential supporter tweeted her good deed in cleaning graffiti from Trumps star: Nothing but respect for MY President. #RaisedRight. Naturally, her tweet became a meme, and earned a volley of responses, with those less sympathetic to the president posting their allegiance to various alternative MY Presidents, from Shrek to Gillian Anderson. Now the West Hollywood City Council has voted unanimously that Trumps star should be removed from the Walk of Fame but theres a catch. The council has no jurisdiction over the tributes, which are owned and overseen instead by the Hollywood Chamber of Commerce.
Trump is not the only politician to have a star on the Walk of Fame former president Ronald Reagan has been celebrated there since the first plaques were unveiled in February 1960, and former California governor Arnold Schwarzenegger earned his place in 1987. Neither plaque seems to have attracted the same vitriol and hands-on protest as Trumps, although Reagans star was circled by peaceful animal rights activists in 1981, and in 1987 director Julien Temple removed a shot of it being urinated on from his video for David Bowies Day-In Day-Out, before it was accepted for rotation on MTV. Bowie was granted his own star a decade later.
You dont need to be a politician to find your star vandalized. In 2014 Bill Cosbys star was daubed with the word rapist, and following his conviction for multiple sexual assaults earlier this year, the Chamber was asked to remove his star permanently. The answer is no, said Leron Gubler, president and chief executive of the Chamber. Once a star has been added to the Walk, it is considered a part of the historic fabric of the Hollywood Walk of Fame. That hard line refusal goes for other celebrities facing #MeToo accusations of sexual misconduct too, including Kevin Spacey and Brett Ratner.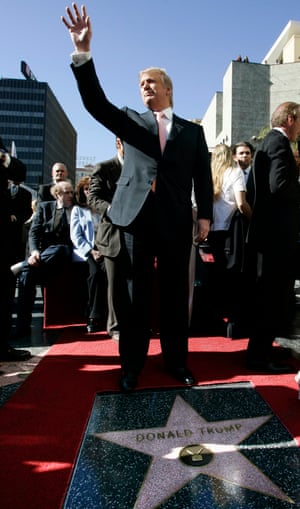 Read more: https://www.theguardian.com/culture/2018/aug/09/hollywood-walk-of-fame-dark-history-trump-star