Portraying Kaepernicks protest as a patriotic act dilutes its power, writes Mychal Denzel Smith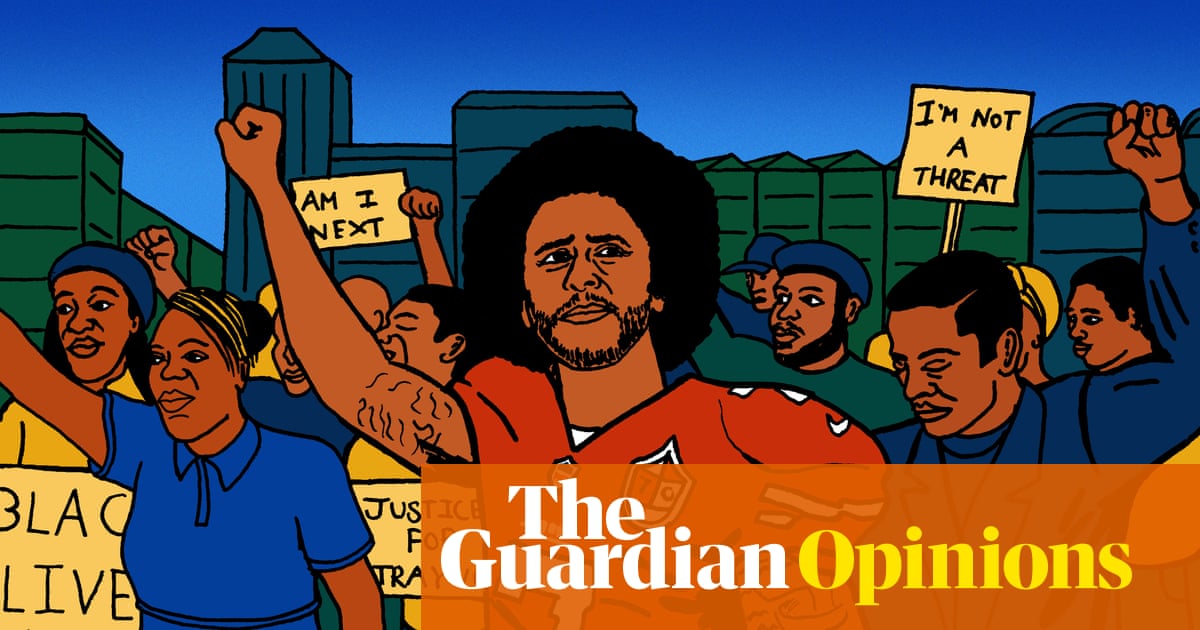 Two years ago, San Francisco 49ers quarterback Colin Kaepernick sat down during the playing of the national anthem. When asked why, he told the press: I am not going to stand up to show pride in a flag for a country that oppresses black people and people of color.
Kaepernick had, like millions of other Americans, witnessed police violence take the lives of a number of unarmed black people, while the excuses for such violence piled up next to an absence of accountability. The protest spread, within the league and outside, sparking a fresh round of conversations about the place of politics within sports, the role of the athlete-activist, free speech, and what constitutes an appropriate protest.
Two years later, Kaepernick no longer plays in the NFL, a status he is challenging in a collusion grievance brought against the league. Only a few players have kept the protest going, but it remains in the news in large part because Donald Trump has adopted it as a pet issue, tweeting his disapproval often.
Lost in the discussion has been the original cause that Kaepernick meant to draw attention to, that of police violence against black people. On the same day that the NFL announced a new policy requiring all players to stand for the anthem or face a fine (this policy was overturned before preseason began), video surfaced of Milwaukee police officers tasering NBA player Sterling Brown for a parking violation. The issue persists but the conversation around the NFL protests failed to move beyond whether or not the players were disrespecting the flag and the anthem.
Understandably, this frustrates the supporters of the protests, who are particularly rankled by the characterization in some media outlets of the protests as anthem protests. The players are not protesting the anthem, the retort goes, and the use of such shorthand obfuscates the stated reasons for the protests.
But while it may be inelegant to refer to them as anthem protests, it is not inaccurate. The time and place of the protest was chosen deliberately. The flag and the anthem are not the reasons for the protest, but their symbolism is the target. Im going to continue to stand with the people that are being oppressed, Kaepernick said in the initial explanation of his protest. When theres significant change and I feel that flag represents what its supposed to represent, and this country is representing people the way that its supposed to, Ill stand.
Kaepernick refused to participate in the compulsory patriotism ordered by the NFL while American institutions, represented by the flag and honored by the anthem, continued to carry out the violent repression of its citizens. Kaepernicks protest dramatized the failure of the anthems promise to carry over into its countrys systems of governance. That failure needed the direct challenge that his actions provided.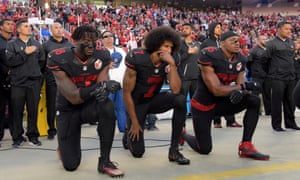 Read more: https://www.theguardian.com/commentisfree/2018/sep/12/colin-kaepernicks-protest-unpatriotic-justice