Raf Simons features red beanie hats, wetsuits and wet hair in spring/summer tribute to Hollywood masterpiece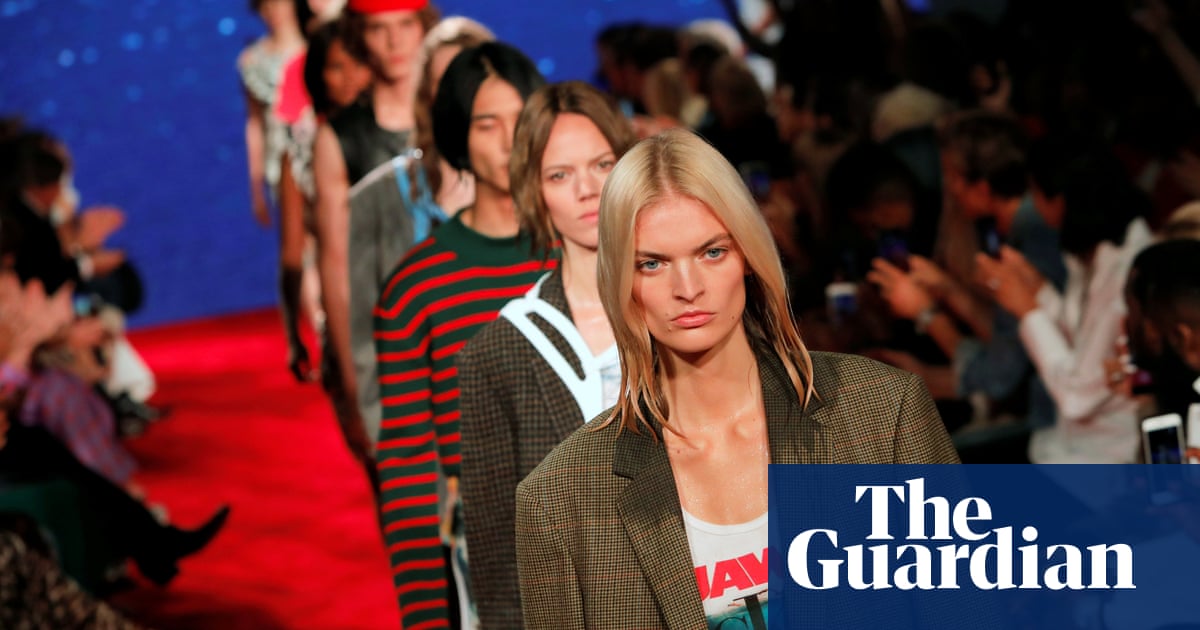 The Jaws theme is one of the most famous in cinema but its fair to say it hasnt had a fashion moment. Until now. On Tuesday evening in New York, it signalled the start along with a floor-to-ceiling projection of the water in the 1975 Spielberg film of the Calvin Klein spring/summer show.
The collection, designed by creative director Raf Simons, had references that all fans of the film would pick up. It felt, in fact, like a homage by a fan Simons is one of fashions biggest cinephiles, after all. If he explored horror films like The Shining and Carrie in the past, Jaws was equally fertile as slightly sinister inspiration.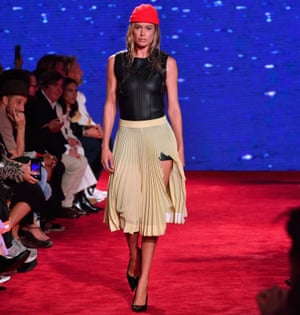 Read more: https://www.theguardian.com/fashion/2018/sep/12/calvin-klein-is-all-bite-in-new-york-with-jaws-homage