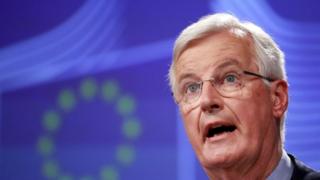 EU chief Brexit negotiator Michel Barnier has criticised Theresa May's proposals for a customs arrangement.
He stressed that he was not rejecting the UK prime minister's ideas – but said any "backstop" to prevent a hard Irish border could not be time-limited.
The UK proposal would see the whole UK matching EU trade tariffs for a period, if a trade deal is not reached by 2021.
Mr Barnier said the UK paper "raises more questions than it answers" but would be examined "objectively".
He also said some Brexit supporters wanted to blame Brussels for the UK not keeping some of the benefits of EU membership after Brexit adding: "We are not going to be intimidated by this form of blame game."
The UK proposal was was drawn up after a row in cabinet in which Brexit Secretary David Davis reportedly threatened to resign.
What does all of this mean?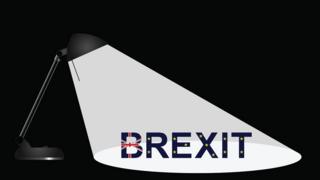 By BBC Political Correspondent Alex Forsyth
This temporary "backstop" is meant to prevent a hard border on the island of Ireland by kicking in if alternative customs arrangements can't be negotiated and implemented in time for the end of the transition period in December 2020.
The EU's version would see Northern Ireland stay in the EU customs union, meaning a customs border in the Irish Sea.
That is wholly unacceptable to Theresa May – and the DUP who back her in parliament.
So the prime minister proposed an alternative which would see the whole of the UK match EU tariffs.
Today Mr Barnier suggested that would be problematic.
And he raised concerns about the fact it would be time-limited; something key Brexiteers are demanding because they don't want the UK to stay closely tied to the EU indefinitely.
So while the EU's chief negotiator didn't rule out the UK's proposal altogether, he certainly poured cold water on it.
So far it seems agreement – even on the fallback option – is proving pretty tricky.
What has Michel Barnier said?
He said the UK's proposals would be measured against three questions – whether it was a "workable solution" to avoiding a hard border, whether it respected the integrity of the single market and customs union and whether it was what he called an "all weather backstop".
The EU's proposal, he told a press conference in Brussels, met these tests and that it was not necessarily "feasible" to extend the EU's offer of continued participation in key elements of the customs union in Northern Ireland to cover the whole of the UK.
"Let me be clear: our backstop cannot be extended to the whole UK. Why? Because it has been designed for the specific situation of Northern Ireland."
He also stressed his preference for the EU's border in the Irish sea plan, saying: "Checks carried out on ferries are less disruptive than along a 500km-long land border."
In addition, these checks can build on arrangements and facilities which already exist between the rest of the UK and Northern Ireland."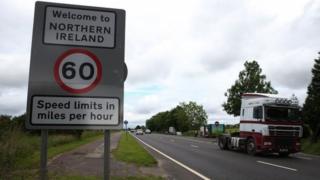 He said the "time-limited" nature of the UK proposal – with an "expected" end date of December 2021 – was also problematic.
With a nod to Mrs May's famous "Brexit means Brexit" phrase, Mr Barnier said: "Backstop means backstop.
"The temporary backstop is not in line with what we want or what Ireland and Northern Ireland want and need."
But later he tweeted that he was not rejecting the UK customs paper:
How has the UK government responded?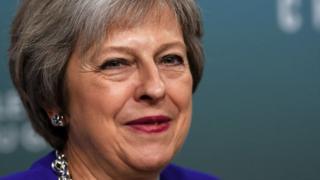 In a statement issued following Mr Barnier's press conference, Downing Street said: "The prime minister has been clear that we will never accept a customs border between Northern Ireland and the rest of the United Kingdom.
"We are also committed to maintaining the integrity of our own internal market. That position will not change. The commission's proposals did not achieve this, which is why we have put forward our own backstop solutions for customs."
It added that all sides had agreed to "protect the Belfast Agreement [Good Friday Agreement] in all its parts".
"Michel Barnier has confirmed today that discussions will now continue on our proposal."
What does the DUP say?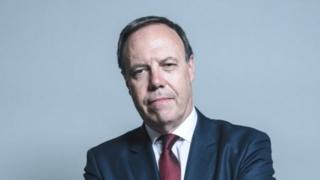 Northern Ireland's Democratic Unionist Party, whose MPs back Mrs May's minority government, responded angrily to Mr Barnier's comments, which they said they showed the EU negotiator had "no respect for the principle of consent or the constitutional integrity of the United Kingdom".
Deputy Leader Nigel Dodds said: "This is nothing more than an outrageous attempt to revert to the annexation of Northern Ireland. We will not accept such a proposal."
Meanwhile, back in the UK…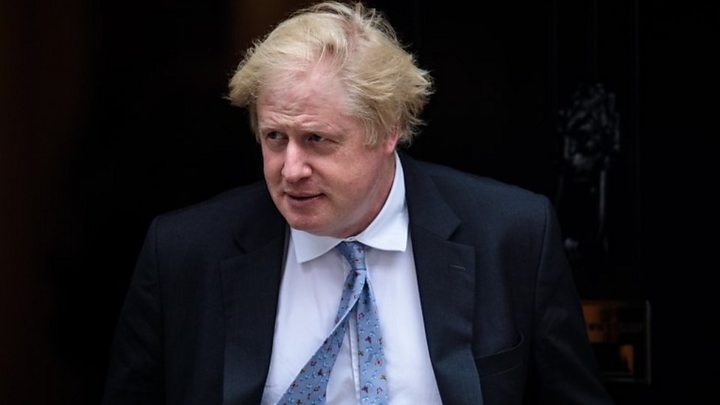 At the end of a turbulent week for Mrs May – in which she saw off the threat of a cabinet resignation over the UK's customs paper on Thursday – another cabinet Brexiteer, Boris Johnson, was recorded talking about Brexit in very candid terms at a private dinner.
The foreign secretary said concerns about the Irish border had been overhyped and that Donald Trump might do a better job negotiating Brexit.
In a recording obtained by Buzzfeed, he was said to have described the Irish border issue as "pure millennium bug stuff" and added: "Imagine Trump doing Brexit.
"He'd go in bloody hard… There'd be all sorts of breakdowns, all sorts of chaos. Everyone would think he'd gone mad. But actually you might get somewhere. It's a very, very good thought."
He also took a swipe at Chancellor Philip Hammond, calling the Treasury "the heart of Remain".
Brexit-supporting Tory MPs applauded the foreign secretary but Mr Hammond said his "advice to colleagues" was to engage with the EU and to understand their concerns.