Peoples Vote demonstration in London culminates with speeches in Parliament Square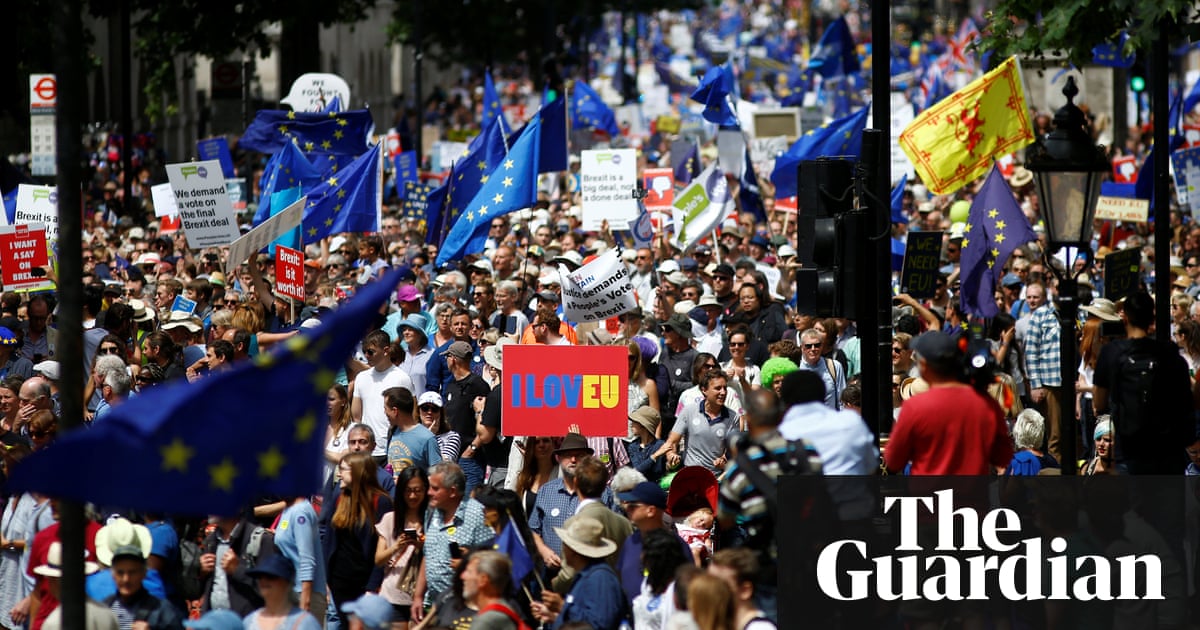 A roar of pro-European chants rose up above Pall Mall and across the royal parks as tens of thousands attended an anti-Brexit march marking the second anniversary of the EU referendum.
Some marched on Saturday in the hope of stopping Brexit, some just wanted to alter the mood music to help change the direction of government travel, but young and old, Labour and Tory, they were all united in their pro-European passion.
Police on foot, in riot vans in the backstreets and in helicopters were on standby in case of a clash between the Peoples Vote march and a pro-Brexit march starting less than two miles away at Victoria station, which was due to end a few hundred metres away at the other end of the Palace of Westminster.
Nicolas Maclean, a former adviser to Margaret Thatcher, marched with a group of about a dozen men and woman brandishing large Tories against Brexit placards in the Peoples Vote march.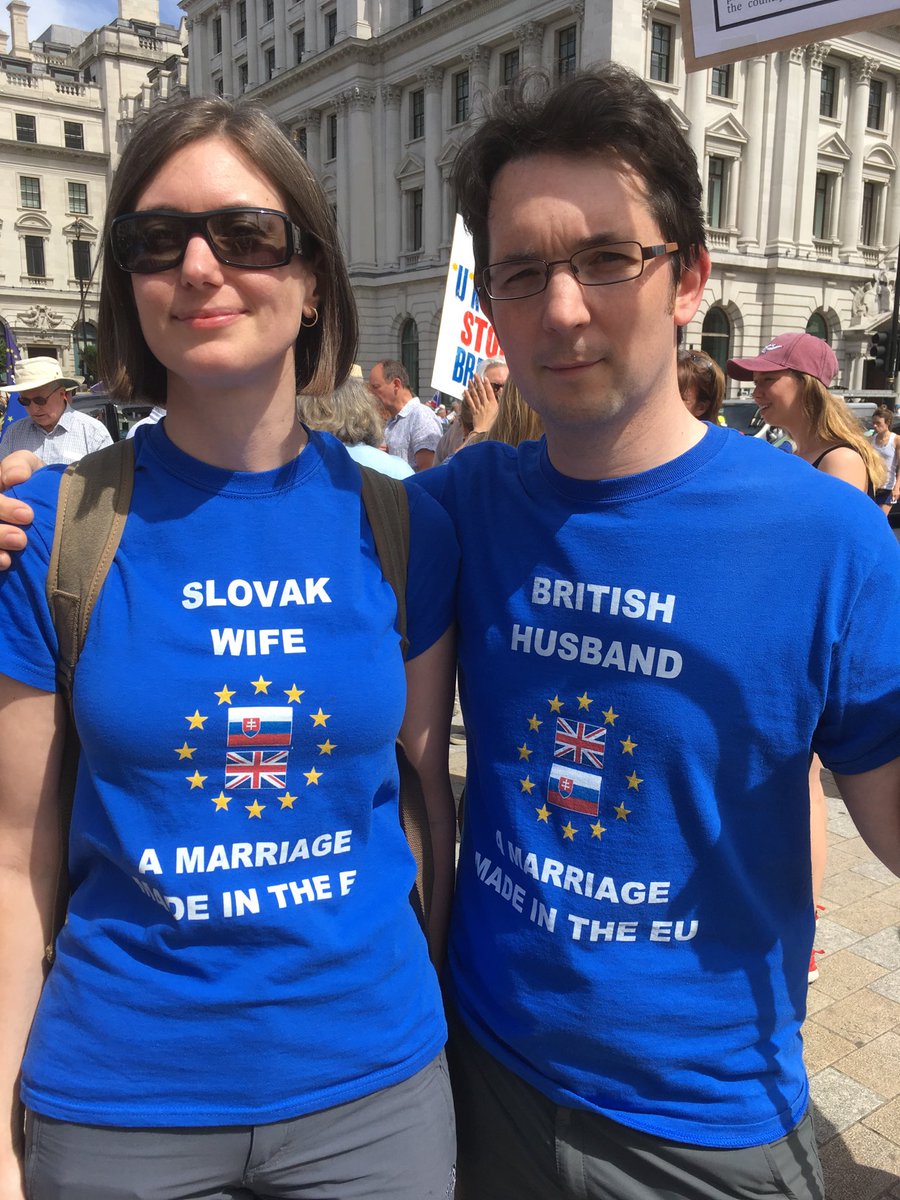 She would be turning in her grave, he said. She said one of her greatest achievements in Europe was Britain taking the lead in setting up the single market and now some people in government want us to leave. It is an absolute disaster.
An estimated 100,000 have so far taken part in the Peoples Vote march, which culminated in a rally at Parliament Square, with speeches from politicians David Lammy, Anna Soubry and Vince Cable.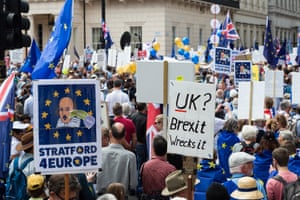 Read more: https://www.theguardian.com/politics/2018/jun/23/brexit-protest-two-years-after-referendum